Natural Hair Color| Lindsay Griffin Boston
Published on January 10, 2015
At Lindsay Griffin Hairstylist + Co., our hairstylists are also expert colorists! Our Boston hair salon is excited to bring out your best hair color.
Marie Robinson, whose celebrity clients include Anne Hathaway and Scarlett Johansson, says this year she'll be focusing on "hair color that doesn't look like it's colored at all." In an interview with Yahoo! Beauty, Robinson describes this trend as leaning towards the natural in an unnatural way.
Which celebs have managed to pull the naturally unnatural?
Sofia Vergara, in her latest collaboration with Kay Jewelers (from Houston Chronicle)
Amy Adams at W Magazine's 2015 BAFTA party (from amyadamsfan.com)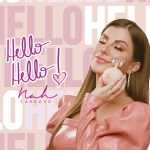 Mila Kunis (from Nah Cardoso)
Gisele launches her line of intimates (from @giseleofficial)
Why Your Natural Hair Color Trumps All Trends | Lindsay Griffin
Categorised in: Blog, Boston Hair Stylist, Hair Coloring